For quite a few Americans, the answer is old age.
Read More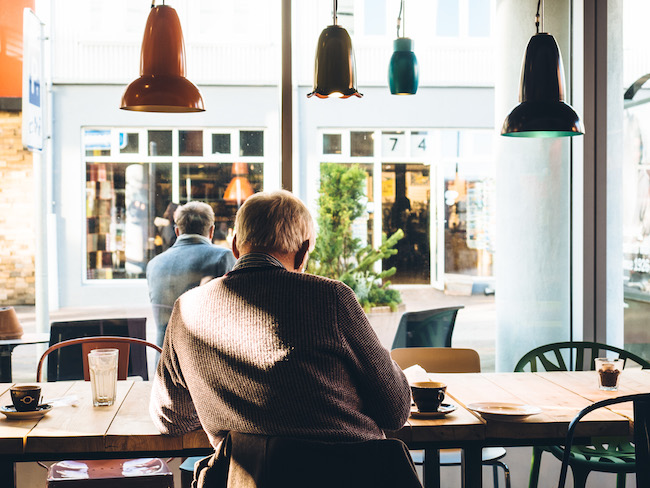 This weekend Bloomberg News featured an article by Suzanne Woolley about the perils and conundrums of trying to plan your finances around our increasingly long life spans. For the article, Woolley interviewed David Little, Director of the Retirement Income Planning Program at the American College of Financial Services. Unlike the standard use-your-401k, retire-later advice articles, Woolley's piece delved into how Littell was personally wrestling with decisions about home, work and family. For the next two weeks, I want to use my posts to look more closely at some of the questions raised in Woolley's article—the real decisions that make up long-term planning.
According to the article, Littell faces some fairly standard challenges when it comes to his long-term finances. At 61 years old, he earns in the low six figures and has diligently put a way money regularly in 401k's and other tax deferred accounts,  but he has a partner whose recent retirement has him thinking about how he could cut back on work in a few years. More importantly, he's wondering how to account for the fact that his father, who retired at the ripe old age of 75 is now 103 years old.
Littell's father brings him (and us) face-to-face with a new reality. Most of us in GenX or the Millenial Generation have already decided that "retirement" is likely to be more of a stress-reduced continuation of our work lives, whether because we won't be able to afford a full retirement or because we simply dislike the idea of having nothing important to do for a few decades. But even as advisors like me push our client plans to the age of 99, and workers look to 70 or 75 as a more appropriate "retirement" age, life spans (and "retirements") seem to keep getting longer.
In thinking about how to address this challenge, I want to look at a short list of the tools, strategies and personal questions that will become increasingly important to all of us:
Not Real Work: The Low-Stress "Retirement" Career
Social Security's Strange Schemes
The Unpredictable World Of Health Care (and Long Term Care Insurance)
Annuities: The Oldest (And Most Confusing?) Retirement Accounts
Have another topic you want to see on the list? Leave a comment or send me an email, and I'll throw that one in, too.